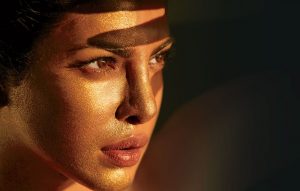 Quantico's Priyanka Chopra, stunning beauty queen and Bollywood star shares her inexpensive and healthy hair secret: the Coconut Oil. And it goes way back to childhood.
"In India, my mom and my grandmother used to put coconut oil on my hair and rub it into my head when I was younger. Coconut oil is amazing, Put it on and leave it in for two hours or overnight, but really massage it in, it'll stimulate the roots to help the hair become stronger and longer.
Coconut oil head massages are like a tradition in the family, from a mother to a daughter in India,it brings them together and bonds them in a way…
Using coconut oil helps revive my hair from all of the styling it endures while working. My hair gets blown out everyday so a coconut oil massage is so good to help repair hair from the damage, which prevention recommends as an excellent deep conditioner, especially because it is able to penetrate the hair shaft effectively. I do it on nights when I'm at home and watching TV"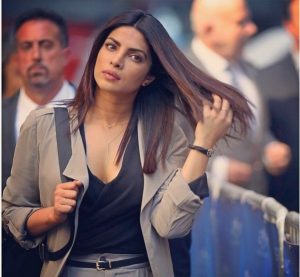 Coconut oil is outstanding when used for hair repair. Simply coat your hair, roots to ends, massage through your hair and leave it on for at least a few hours, preferably overnight. Then, wash your hair with your shampoo of choice.
It also helps to combat dry scalp without leaving an oil slick on your hair.
If you keep the oil on for many hours, your hair may be so soft that you will not even need conditioner after washing. Repeat once a week for soft, healthy and shiny hair or twice a week, if your hair is very damaged.
Say goodbye to a bathroom full of pricey beauty products… coconut oil seems to be the incredible natural answer for your hair.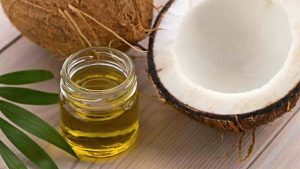 Among the oils that have been studied for their benefits on hair, coconut oil is the only one that is able to penetrate deep into the hair shaft due to its affinity for hair protein and its molecular structure.
For this reason, it is able to reduce protein loss and restore damaged hair, such as from heated styling tools, sun exposure and harsh hair dyes.