With cooler weather coming, warmer beverages sound better every day, there's nothing like a cup of indian milk tea to relax you.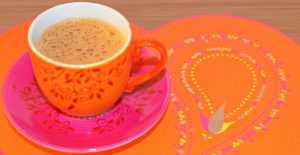 Simple and easy way to make your perfect cup of indian tea.
Ingredients for 1 cup
100 mls low fat milk
100 mls water + 2-3 tsp extra water
4 lipton Yellow Label Tea Bags
2 tsp sugar
Instructions
Add the sugar in your tea cup and place the tea strainer on top.
Cut out the tea bags and set aside the powdered tea leaf.
Heat the milk and the water in a saucepan until you see bubbles on the sides. A thin layer of cream will form on the surface of the milk.
Add the tea leaf powder in the center, thereby break the film of cream and allow the milk to bubble over.
Stir till you get the desired color for your tea.
Strain through a tea strainer from a good height right into the cup. The tea will become more bubbly.
Then pour from the cup into a clean saucepan and then back into the cup. Perform this 3 times as high as possible. It improves the flavors of the tea.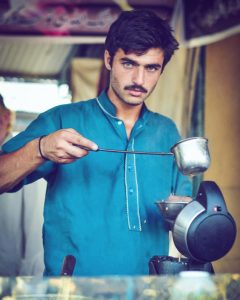 Savor your silky & creamy indian milk tea hot with cookies/biscuits or some indian snacks!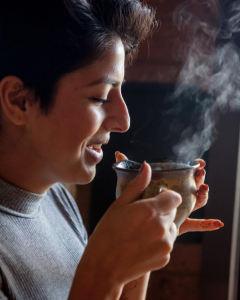 Whether it's a happy occasion or a difficult moment, tea is a sweet & spicy way of bringing people together.
Health Benefits
Black tea has weight loss aiding abilities. It helps controlling blood sugar levels and curbs the appetite to a great extent.
Tea is associated with a lower risk of developing ovarian cancer.
You can find more informations here