Good looking eyebrows enhance your beauty
As much as you would care for your skin, eyes and hair, taking care of your eyebrows is equally important.
Right now, it's all about a lighter, natural-looking, full brow.
But this natural brow poses significant challenges. It's very difficult to achieve fullness without going in hard on the eyebrow pencil and falling into "Scouse Brow" that ultra-dark, fake-looking eyebrow that looks like you drew it on with a magic marker.
In order to achieve a natural-looking, realistic brow, you've got go deeper at the base of the hair and taper off at the tip to have the stroke look just like a real hair does.
How brows became the beauty obsession of the decade
Deepika Padukone, Priyanka chopra, Cara Delevingne and Nayanthara are sporting thick arches and have heralded a trend amongst youngsters waving goodbye to their tweezers.
Their eyebrows are full, thick and a perfect arch lending a charisma, making their face look chiseled, instantly drawing your attention to their  eyes.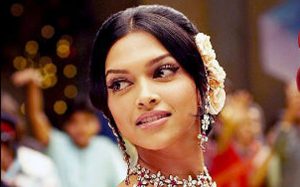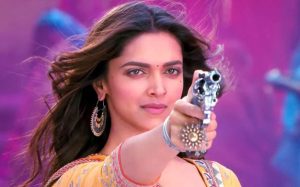 On the left is Deepika Padukone with her thin and natural eyebrows whereas on the right, she's with her thicker and fuller, perfectly groomed bold eyebrows, taking away few years and adding freshness to her face.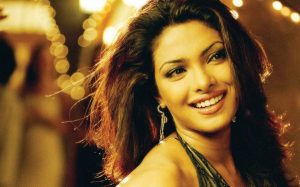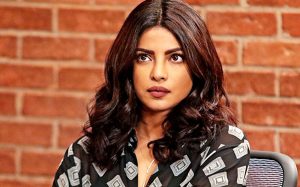 Pencil-thin eyebrows are out. By thinning the eyebrows you take away the defining characteristics of your face such as your eyes, mouth and forehead. The way Priyanka Chopra shapes her brows, changes her look.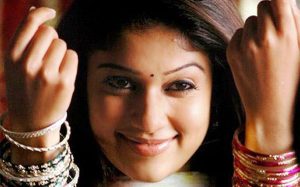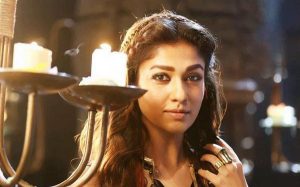 Nayanthara realized that the brow trend turned. It became not just about boldness, but fullness and bushiness, too. Now, not only is this less painful, but it also gives the face a more natural look. So, feel free to skip your next threading appointment and enjoy the beauty of your vagrant eyebrows!
How to shape your brows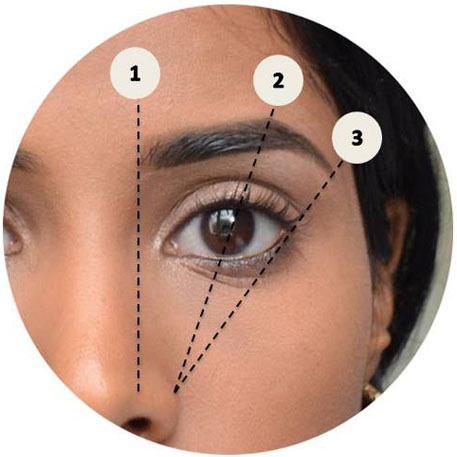 Place your brow tool vertically alongside the outer edge of the bottom of your nose: this is where your brow should begin (about one inch above the inner corner of your eye, avoid tweezing this area too much; it will result in an unnatural rounded appearance. A few stray hairs here is good).
The highest part of your arch should be above the outer rim of your iris and lie right on your brow bone.
Place your brow tool in a diagonal between the bottom of your nose and the outer corner of your eye: this is where your brow should end.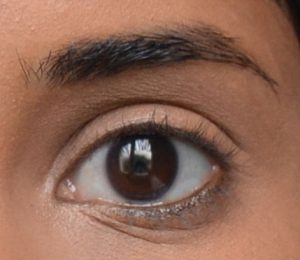 How to get the full brow
Filling In
Always make sure to fill in your brows while positioning yourself at least a few feet away from the mirror because if you start close up, things can get crazy-looking. This is all about supporting the natural shape of your brows with natural-looking powder and pencil.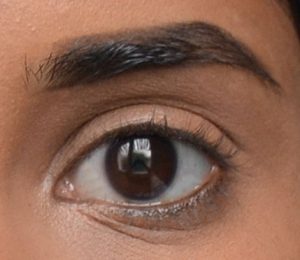 The goal is to have even, fuller brows and avoid making end points too harsh. Never choose a shade that matches your brow hair, choose to go a bit lighter always!
So if you have black eyebrows, use taupe or dark brown shadow.
Create a thicker brow appearance by first filling them in with a pomade like the Anastasia Beverly Hills Dipbrow Pomade ($18) using a brow brush or an angled eyeshadow brush. Then, use an eyeliner pointer brush, starting at the base of the brow, to outline the shape by brushing product throughout the brow and in an upward direction. Continue filling in through the base and mid-length of the brow until you reach the desired thickness.
The result is much softer with powder but if you choose to use pencil, go for one that's powdery in texture and not waxy and fill it in using small light strokes, one over the other, just the way your eyebrow hair looks. Remember to keep a light hand when doing this.
Disperse the Product
Blending is an essential step for creating natural-looking brows.Unless you want your brows to look ultradark (and semi-fake), this step is vital.
Use a spoolie like the brilliant one from Kiko Cosmetics to disperse and brush out the products throughout the brows. You need a spoolie because you have to go heavy on the product to build thickness during the first step, so this will actually help spread the product and soften any harsh lines throughout the brows for a more natural look.
Gently brush from bottom to top, upward & outward to evenly diffuse product and to groom hairs into place.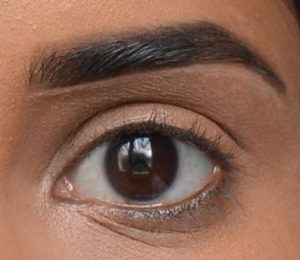 Accentuate your edges
Once you've filled in your eyebrows a small concealer brush with some concealer, will clean up any smudges and will make the edges appear sharp and clean.
Apply the concealer below your eyebrows and blend it well with your skin.
Keep the hairs in place for the final look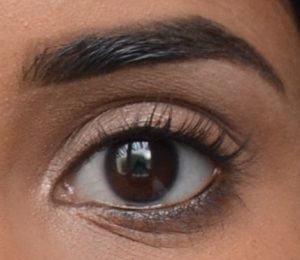 Set your work with a brow gel or clear mascara to keep everything in place.
If you don't have a brow gel, you can grease your damp spoolie into a clear soap. Tame your brow hairs exactly how you want them to go, for #OnFleek brows that will last.
Brush the hairs up and out in the direction of your arch to keep the hairs in place and set them higher than they would usually fall.
To accentuate the appearance of an exaggerated arch, place a highlighter product with neutral tones under the brow bone. By layering on this light-reflecting formula, you'll be able to fake the appearance of a dramatic arch without having to pluck away any extra hairs beforehand.
Eyebrows can really transform  the way you look by instantly opening up your eyes. See for yourself, what a difference eyebrows make!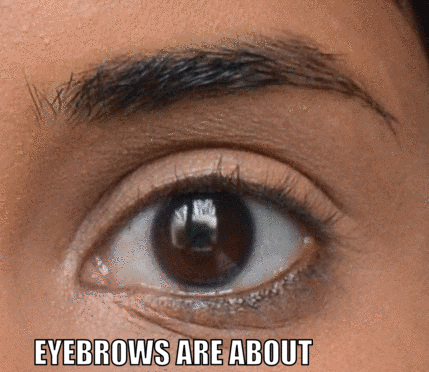 Eyebrows are about POWER and SELF-DEFINITION.
Tips & Tricks for #OnFleek brows
Eyebrows should be sisters not twins. Don't stress yourself out trying to make them look identical. It's impossible!
If your skin and scalp are not healthy, it will reflect on your eyebrows too. They could appear thinner. So, eat a well balanced diet. Make sure your scalp is dandruff-free and your skin healthy.
Leave your brows alone, do not pluck, thread or brush them for a few weeks.
Maintain a gap between your brows, you don't want a thick unibrow now like artist Frida Kahlo's, do you?
If you have close-set eyes, make sure that your brows aren't too short from the tail. While those with wide-set eyes should ensure that they leave more hair in the inner parts of their brows.
Apply an astringent or skin tonic before and after plucking the brows to soothe the skin and avoid bumps.
Castor oil is one of the most effective remedies to boost the growth of your eyebrows. It contains protein, vitamins, fatty acids and antioxidants that nourish the hair follicles and help with hair growth. Plus, it is helpful in resisting any microorganisms that hamper eyebrow hair growth.Soak a cotton ball with castor oil with vitamin E oil, and apply it on to your eyebrows and massage it on the area for a couple of minutes. For the best result keep it overnight and repeat daily for a month. Your brows will grow faster, leading the way to a fuller look.
Once you've found your desired brow shape and mastered the art of filling them in, maintain the look by only tweezing in the areas outside the shape.
Embracing your natural beauty is the most important thing about your look. Rock with what you've got. Your original shape usually suits your face the best!