At this time of year your hair will face extremes of weather changes, as going from the cold outdoors to centrally-heated rooms means the moisture content in the air changes, causing the protein bonds in your hair to expand and contract leading to dry, brittle and frizzy hair.
Thunder, snow, and frigid windchills may ruin your day, but your hair will be safe. Here are 10 latest hair hacks for stronger, thicker and healthier hair.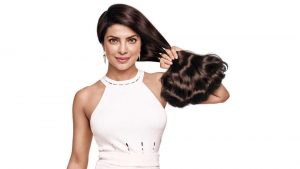 " A good head of hair can be a real confidence booster. Ever notice how when you have a good hair day, it makes you feel so much better about yourself. Good hair days are a direct result of great choices when it comes to your hair care routine."
1. Your Old T-Shirt Will Dry Your Hair Way Better Than a Towel
A bath towel's fuzzy fibres are superb for sloughing off dead skin and wicking water off your face and body. However, the friction created by those very same fibres can result in frizz and split ends.
A soft cotton T-shirt's tightly woven "grain" wicks away water without aggravating hair cuticles. That means it soaks up moisture without messing with your hair texture.
2. The Power of the Silk Pillowcase
The one thing you didn't know was making your hair frizzy. Even worse, you sleep with it every single night.
Cotton absorbs moisture, while silk retains it, so when you lie on a silk or satin pillowcase, the oils from your strands are maintained rather than soaked up, leaving your hair nourished rather than dry.
Sleeping on a silk pillow makes your blow-dry last longer and tames frizz, too. The natural properties of silk, including the less static can help reduce friction in hair and thereby reduce hair damage, such as split ends. So you can wake up looking flawless like in the movies. The hair is visibly smoother, shinier, feels softer and is waving more evenly.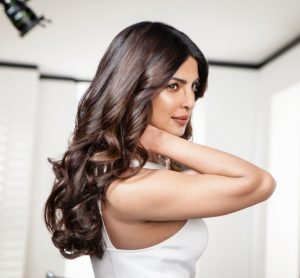 3. Swap Your Shower Routine and Condition Before You Shampoo
This simple switch can do wonders for your hair. this method helps your hair not get weighed down by shampoo, which allows it to have more texture, volume and nourishment. The shampoo works to whisk away any excess conditioner that may cause your hair to look greasy or flat. Switching your hair cleaning routine is especially helpful for people with fine, damaged, knotty, thin, greasy, or highlighted hair.
An important thing to remember when conditioning the hair is to only apply the product halfway down your hair and never to the scalp.
And for more volume, turn your head upside down when blow-drying to give it a natural boost.
4. Use Eyeshadow to give the Illusion of a Thicker Hairline
Eye shadow isn't just for your eyelids, Create the illusion of having a fuller head of hair with a little tinted powder and a small blending brush.
Applying the make up to the roots can boost volume and camouflage any regrowth. This hack works without breaking the bank.
Find an eyeshadow that matches your hair colour and start blending into the roots of your hair. The eyeshadow will make your parting appear a lot thinning, in turn giving the appearance of thicker, fuller hair.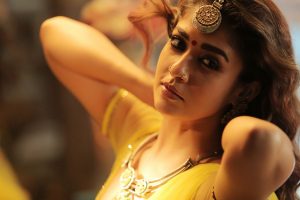 5. Add a Spoonful of Sugar to Your Moisturising Shampoo every Four Washes
It turns out that this basic kitchen staple may hold the key to finally getting rid of your dryness and dandruff.
Scrubbing your hair with sugar-infused shampoo will better remove dead skin cells for a deeper wash, and will therefore allow your conditioner to moisturize your locks more thoroughly.
Adding a tablespoon of sugar to a dollop of shampoo will gently exfoliate the scalp easily dissolve and rinse out without leaving any residue on hair and promotes healthier hair. So you're getting a deeper clean and better moisture, all at the same time.
6. Never Comb Wet Hair
The worst thing you can do with your hair is combing them when they are wet. In this condition, the hair is more exposed to the external factors, including negative ones, and as a result, they can be easily broken.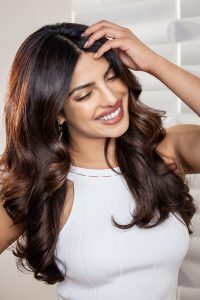 "Having thick and strong hair makes me feel fantastic…"
7. Massage Your Scalp
At least 2 times per day. This stimulates blood circulation in the scalp, nourishing hair roots and thus promotes the growth of the latter.
Movement of the fingers should not be too fast, but gentle and strong enough. Duration of massage – 30-60 seconds. The result of this regular self-massage is a faster hair growth. You will notice a difference in 4-6 weeks.
A great option is a massage of the scalp with the addition of warm vegetable oil. Due to it, hair becomes thick and silky. Argan oil is great to use during the cold months as it not only moisturises the hair instantly but it also adds nutrients to your scalp combating dandruff, which is more prone at this time of year.
8. Drink 8 Glasses of Water a Day
It is not just about the products you put on your hair. Eat healthily and drink 8 cups of water a day and you will not only add benefits to the overall health and vitality itself but also make your hair stronger.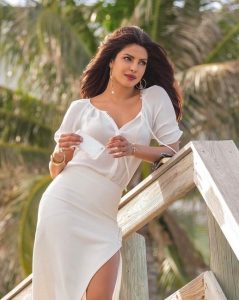 9. Shampoo your Hair only Twice a Week
You should shampoo your hair only twice a week, three at the very most. If you're feeling brave, blast your hair with cold water at the end of your shower. It has long been claimed to reduce frizz and to get some extra shine in your locks!
10. Benefits of Sleeping in a Braid
Beachy heatless Waves without going to the beach.
This is one of the best ways to curl your hair in a timely and efficient fashion. Braid your dampish-dry hair at night. Big braid for bigger waves and smaller braids for a tighter curl in the morning. Not only will you wake up fabulous, but some also say that it makes your hair grow faster!