Baywatch actress Priyanka Chopra's skin can easily be described as flawless and gorgeous!
For quite a long time now we've hoping to learn what makes the beautiful actress look so bright and lively all the time and we have always been under the impression that the secret behind the beautiful skin of actresses must be expensive or luxury products. But recently, the global icon Chopra quashed this "myth" when she shared all-natural and healthy DIY Ubtan for skin.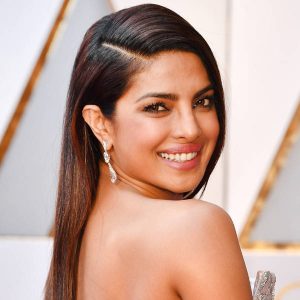 Ubtan is a traditional Indian recipe for the nourishment and beautification of the skin. It's a well-known beauty secret of Indian women

In Indian culture using ubtan has been a tradition followed since the vedic times, it was used by the queens and princesses as a pre-bath ritual, in modern times the store bought face packs and soaps have taken the place of traditional ubtan. In the present day the use of  homemade ubtan for skin glow and fairness is narrowed down to weddings only, and is used by the bride –to-be as she prepares herself to look the most beautiful on her big day.
The biggest misconception people have about this wonderful DIY is that it is restricted to pre-bridals and even grooms now. Yes, no doubt brides-to-be are conscious enough to take time out for spas and DIY recipes. But is that the only time they want that gorgeous fresh glow on their face and neglect it rest of their lives? After all, we all like to indulge in a bit of bride-like pampering every once in a while, don't we? Everyone wants to achieve that enviable bride-like glow. Don't wait to get married to use ubtan!

Priyanka Chopra takes an instinctual approach to beauty that focuses on healthy skin
"Women in India tend to use natural products,I'm a big believer in the fact that if you can walk out the door with no foundation, you know you're at your beauty best."
Stunning Priyanka's Best Skin care trick to attaining a smooth and radiant skin is easy, simple, natural and definitely has no side effects whatsoever. She uses natural ingredients for her beauty concoction and gave tips on the best way to get flawless and fairer skin.
A simple yet effective DIY Ubtan, a traditional Indian beauty paste which is a good treatment to hydrate and exfoliate the skin, learned from her mother, that is completely natural and deeply rooted in her heritage.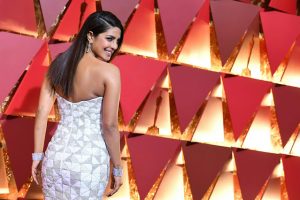 "This has been taught to us by our mums and our grand-mums,"
"The ubtan was my mum's way of moisturizing, exfoliating my skin when I was 16,"."It really soothes and leaves my skin more luminous and hydrated—I've taught it to a lot of my friends."
The best part of this DIY home-made goodness is that the ingredients are right there in our kitchen. All we need to know is how to use these hidden treasures for luminous and poreless look. Her gorgeous glow is more accessible than you might think.
The ubtan recipe given below doesn't require any expertise, can be efficiently and easily prepared & stored, you can make it in small batches and use them once or twice a week.
Ubtan, a recipe for radiance : get glowing skin in no time!
You will need:
Gram flour – ½ tbsp
Turmeric – ½ tsp (the secret ingredient)
Yoghurt – 1 tsp
Honey – 1 tsp (use organic one)
Lemon juice   – 1 tsp
Sandalwood powder-– 1 tsp (for some extra goodness)
Water or Rose water
Directions:
Take a clean bowl and add all the ingredients in the measurements given above to the bowl.
Mix all these together to make a smooth paste. It shouldn't be too thick to apply nor too watery. If your paste turns out to be dry, you can add some milk into it.
Apply the paste evenly all over your face and leave it on till it dries. Make sure you avoid your eyebrows, eyes and lips while application.
Rub in a circular motion in opposite direction of your unwanted hair growth when your skin starts stretching after 20-25 minutes.
Wash it off with luke warm water.
Turmeric powder, the Secret Ingredient
World's second most beautiful woman, Priyanka Chopra uses her 'favorite ingredient', the turmeric to help boost her glow.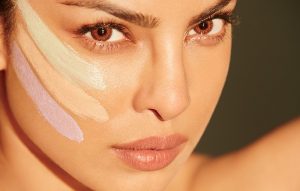 Due to anti-inflammatory and antioxidants found in it, turmeric helps to treat inflammation and puffiness on the skin. It works as an excellent skin-lightening ingredient, which promises to give you a soft and glowing skin. It helps to soothe the burns and also eliminate acne scars from the face. It is very effective in improving the condition of the skin.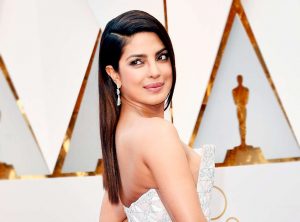 "this is like an Indian trick. The turmeric is a healer for your skin."
"In India, people love turmeric. They make turmeric milk, and sometimes I mix it with some cream or yogurt and turn it into a scrub. You'd be amazed at what it can take off your skin."
It's no wonder that Priyanka Chopra looks gorgeous, thanks to the healing wonder of turmeric. It doesn't matter if she's with or without make-up. Whatever she dons on her body, her great skin is always her best accessory.
Kaatru Veliyidai's actress Aditi Rao Hydari secret behind her glowing skin is also Ubtan
Aditi Rao Hydari who is constantly plagued with questions on the secret behind her luminous and flawless skin , reveals that a simple childhood regime can be completely credited for it.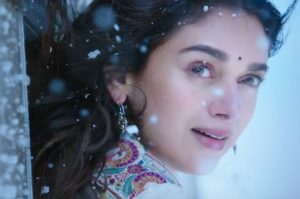 "Mom would have a lady come in every week and apply an ubtan with gram flour, milk, oil and turmeric on my skin. I owe my healthy skin to that regime as a child. I don't do that often, but the skin regime and nutrition you follow as a kid is something that stands by you — at least that's what I've seen! "
Apart from following her mother's beauty routine, the actress drinks a lot of coconut water through the day to retain the suppleness of her skin.
Organic and natural beauty recipes are gaining their glory back
A lot of women are now returning to the roots and have started showing interest in herbal and homemade preparations. Although the market is full with Herbal and Ayurvedic products but many of those contain preservatives which means they are not 100% chemical free.
Ubtans are natural skin cleansers that are suitable for sensitive skin types and since they have been used since generations, their credibility cannot be doubted.
Isn't it totally cool?  We often ignore some really simple and easy home remedies which can do wonders to our skin.
However, for this ubtan to really work well, you'll need to prepare your skin first. Remember, any mask will only work to slough off the dead skin cells and impurities; but, it is what you put inside your body that would eventually show results. So, say no to binge eating today. Chug down wholesome fruit and vegetable juices to flush out the toxins from your body. Stop touching your face, never pop a pimple and the golden rule, drink enough water.
An Ubtan, no doubt, is a miracle DIY for our skin
The recipe is just too simple and easy to make. The ingredients too are natural, toxic free, skin-safe and easily available.
A trusted and efficient method of maintaining that beauty in spite of the daily stress, sun tan and pollution.
Ubtan is our all time beauty companion, for any time at any place.
So, now you know the easiest way to get flawless glow, spotless and pimple free skin. I am surely going to include an Ubtan in my weekly beauty regime. What about you?
Multiple beauty benefits of Ubtan
Ubtan is a natural exfoliant, cleanser and astringent that promises guaranteed results : a beautiful & glowing skin.
Skin that is free of blemishes, dark spots, fine lines and unsightly patches may sound more like a dream to many. What if I say all that is possible by using this magical beauty homemade mask for a radiant and clear skin. It helps also to lighten your skin, remove dead skin cells and ward off the skin issues like whiteheads, blackheads etc.
Summer sun given you a tan you can't get rid of? Use ubtan! Have too much hair on your face and body? Use ubtan! Need to soothe the skin and keep acne and pimples at bay? Use ubtan! It is probably the first cosmetic ever to be used for skin care regime. Ubtan has been passed on for generations as a beauty secret, so much that it no longer remains a secret!
Lightens The Complexion
Ubtan lightens the complexion and makes the skin bright and glowy. It opens the skin pores and exfoliates the skin.Usually, lemon juice, milk, and turmeric are used for making ubtan. Lemon is also known as a natural bleach, and hence it would be right to say that it lightens the skin without any harmful effects.
Reduces facial hair growth
Many Indian women swear by ubtan as it helps in reducing hair growth. The paste when applied in circular motion helps make the hair weaker from the roots and eventually leads to a finer growth. Though it may take months to see visible results, it is still worth the effort as it will not harm your skin. Many add ground red lentil and also orange peel powder for further enhancing its effects. If the paste does not come off easily with water, one can rub olive oil on the area. Don't irritate the skin by rubbing too hard.
Reduces Marks, Warts, Blemishes
Ubtan being a natural substance can reduce the marks, spots, and blemishes with no side effects. With no side effects and different compositions, this natural remedy can give you the pre-wedding glow that you have been craving so badly.
Makes The Skin Soft
As mentioned above, ubtan is made from completely natural and nutrient rich ingredients. It is manufactured from the natural products such as Besan, lemon, etc. Besan or gram flour can be used to exfoliate the skin and thus remove all the dark patches and blackheads. Sandalwood can be used to soothe the skin and remove the heat.
Brings The Childish Suppleness Back
Regular use of ubtan can significantly affect and improve the skin texture. While using ubtan, it is usually suggested that applying the paste in a circular motion, will significantly reduce the hair growth and make the skin soft and supple.
Clears The Skin
Ubtan is known for visibly reducing acne scars, marks, pigmentation, etc which are often found on sun-damaged skin. For faster results, you can mix a few drops of lime juice in it as it has bleaching properties. This makes it all the more effective. Using it even weekly once is good enough to give you flawless skin. But make sure you also protect your skin from the sun by applying sunscreen.
Due to antibacterial properties found in rose water, it helps to fight against acne and eczema on the skin. It helps to keep your skin smooth and moist throughout the day. Rose water is extremely beneficial in rejuvenating your skin and giving it a natural glow.
Prevents ageing of skin
Who likes to see wrinkles and lines on their face? And ubtan can help prevent them. Turmeric has anti-ageing, anti-oxidative and anti-inflammatory properties which can keep wrinkles at bay. The combination of other ingredients further makes it a strong anti-ageing potion which when applied on the skin not only repairs it but prevent damage as well. White sandalwood powder is commonly used to get a flawless and brighter skin tone. It helps to treat various kinds of skin problems, including acne, wrinkles, pimples, etc. It also helps in reversing the signs of ageing on the skin.
Adds a natural glow to the skin
Applying ubtan regularly can help get rid of the tan you've accumulated over the years and get a good glow in it. Besan has exfoliating properties which helps get rid of dead skin cells which give the skin a dull appearance. Sandalwood soothes the skin especially during the summer months. And the addition of milk further enhances the complexion.